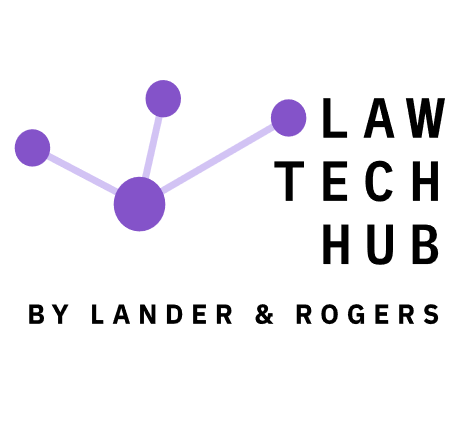 LawTech Hub
The first of its kind in Australia bringing together lawyers and entrepreneurs to design and build transformative legal technology.
About
The LawTech Hub by Lander & Rogers is Australia's first legal tech-focused accelerator program headquartered in Melbourne.
Technology is driving rapid change throughout the legal profession and startups and scaleups from around the world are invited to accelerate their success through the LawTech Hub, driving the future of legal sector innovation.

The LawTech Hub focuses on supporting the pursuit of creating new and innovative legal tech solutions, and unlike other accelerator programs, founders retain all intellectual property; the LawTech Hub does not take any equity.

Successful applicants are given the opportunity to collaborate with practicing lawyers and business specialists while forging deep connections with the firm's clients and extensive professional network.

The LawTech Hub accelerator is flexibly structured so that each resident is provided with the guidance, tools and resources required to design, test and scale their solutions.

Startups and scaleups that participate in the LawTech Hub include those working in:

• automation
• blockchain
• artificial intelligence
• smart contracts
• predictive analytics
• smart connectivity platforms
• machine learning

Launched in 2019, the LawTech Hub is globally renowned for its tailored approach and its high alumni success rate.

World-class companies support the LawTech Hub providing participants with additional, complementary business support from capital raising to tax compliance and marketing. Partners include AWS, HupSpot for Startups, Startup with IBM, Marsh, Microsoft for Startups, Twilio and William Buck.
Funding & Benefits
Offer
The LawTech Hub does not take equity.
Other
Application Status
Always Open
Number of Alumni Startups
25
Total Funding Raised by Startups
$13.3 million