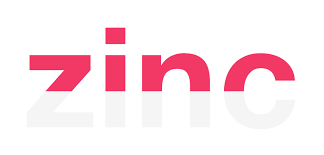 Zinc Venture Builder
Zinc builds new companies that solve the developed world's toughest social issues.
About
Zinc exists to build and scale a brand-new way to solve the world's most important societal problems. Our approach empowers the most talented and motivated people in the world to redirect their careers and have a large-scale social impact as entrepreneurs, researchers and intrapreneurs.
We focus on specific 'missions', which we believe unite, mobilise and organise the best talent, knowledge and capital that are needed to break through at scale. Within each of our missions, we run Venture Builder and Academy programmes that help individuals to have impact.

Since 2017, we have backed almost 300 entrepreneurs and supported them in building over 60 brand-new ventures from scratch.
Funding & Benefits
Offer Details
When Zinc backs a founder to build a business, you receive up to £250,000 in funding. This breaks down as: £13,200 stipend across the first 6 months per founder; £80,000 first investment for any company that we decide to back ~£150,000 follow on investment in the company's seed round In addition to funding, you also gain: Access to co-founders who are fully committed to starting a venture right now A cohort of up to 70 potential co-founders who are equally motivated to solve the same mission that is driving you. In-house R&D team to guide you while you build your evidence-backed business, from sessions and workshops with our product and science specialists, to guidance with user testing, academic opportunities and research funding. Working with over 100 Visiting Fellows who have expertise in the mission area, business, product, marketing, engineering and design, and more, who have committed to support this mission and its Founders. Introductions to early stage funders (angels, VCs, grant-givers) Tailored support to develop your knowledge of building a successful mission-driven business from scratch, with specialist workshops, talks and demonstrations, as well as executive coaching and a dedicated Zinc team venture partner. Workspace in Zinc's central London Headquarters. Portfolio support for the first 3 years of the new business post the Venture Builder phase.
Other
Application Deadline
5/14/2023
# of Startups Invested
60
Number of Alumni Startups
60